Mushroom Amanita caesarea by tiger45
Mushrooms abound in the forests during Autumn and it seems that more colorful ones appear in October and through early winter. The damp, cool weather of south Louisiana provides just the right growing conditions for mushrooms so that we have a continuous "bloom" on through spring.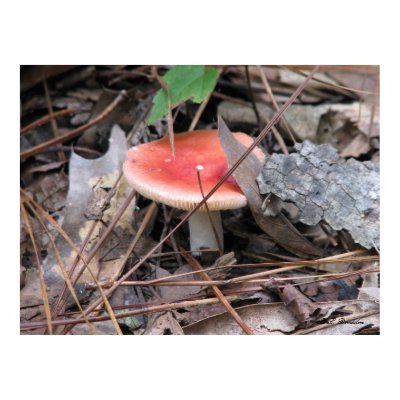 Red Russula Mushroom by tiger45
We're not experts and do not attempt to eat any of the ones that we find, but rather enjoy photographing the unusual forms and colors of this fruit of the fungi. Here are a few shots of some of our favorites. We have tentatively identified them. If you'd like to see more photographs, you may enjoy visiting
Fall Fungi - A Witches Brew
.


Toad Stools in a partial fairy ring



Possible Bolettes